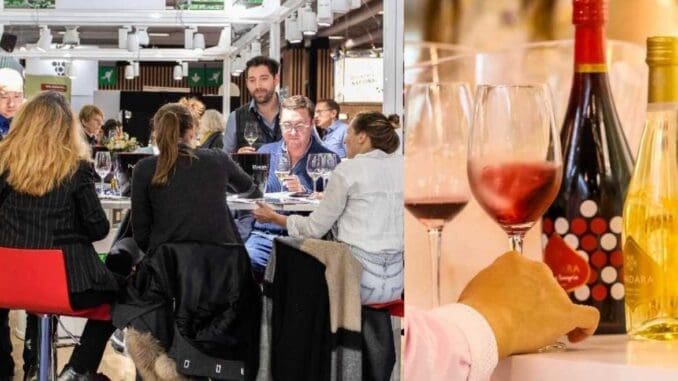 The leading global wine and spirits exhibition, Vinexpo New Delhi 2022 is taking place at Pragati Maidan, 1-3 December, 2022.
Co-hosted by Vinexposium & InterAds Exhibitions, Vinexpo is the world's leading organizer of wine and spirits trade events. The group comprises an extensive portfolio of leading, high-end events specific to different market segments on an international scale.
InterAds Exhibitions is a well-known organizer of international trade exhibitions and conferences in India, in partnership with global exhibition management companies, acclaimed for innovation and excellence in organising exhibitions. With visitors in the thousands and top wine and alco-bev companies from India and abroad participating in the exhibition, Vinexpo India is a must-attend exhibition. Experts from the F&B and alco-beverage sector will be conducting masterclasses on a range of interesting subjects relevant to the industry. And Sommelier India – The Wine Magazine, India's first wine magazine will be there. Come visit us at booth F-40!
Rodolphe Lameyse, Vinexposium CEO, notes, "Vinexpo India is returning to New Delhi with a greater international focus. A new trend in the geopolitics of wine marketing confirms the enhanced appeal of the Indian continent."
"India is a great market for Wine and Spirits," adds Rajan Sharma, Managing Director at InterAds. "After two successful editions of Vinexpo India, we are happy to be back. We have strategically co-located SIAL and Vinexpo India, to give customers a complete industry outlook by having food and alco beverages under one roof."
Get Dates, timing, venue and badge information.
Information on the academy programme is also available.